3.5" Die Cut Circle
Black & Red vinyl stickers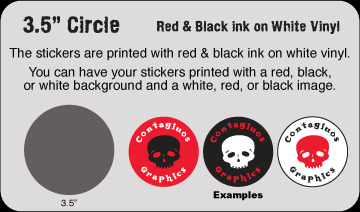 Turnaround time is 10 working days or less,
plus shipping transit time to your location.
(Average turnaround time is 7 to 8 working days).
---
Please note!
The 3.5" circle stickers are "kiss-cut",
meaning the circles peel out from
3.75" x 3.75" squares.
More info here.

---
Questions/Options with * are required: